Working alongside a resilient community in the outskirts of Lima continues to transform my outlook on development.Villa El Salvador, where Building Dignity works, has a proud history of fighting for recognition through movements to formalize its settlements. This legacy continues as community members continue to struggle to access basic amenities from the state, quality education and the now-deteriorating opportunities to participate in Peru's evolving job market. Building Dignity seeks to address these issues alongside the members of Villa El Salvador through initiatives focused on education, leadership, and community development. As a Princeton in Latin America Fellow, I work closely with the community to carry out Building Dignity's programs as Program Director.

Following Building Dignity's pillars of leadership and community development, I worked with community leaders to seek out funding and train them on project implementation. This allows leaders in their community to take action when the local government fails to address the community's infrastructural needs. As a result, community members planned and implemented a neighborhood lighting project and currently seek to implement similar projects throughout other parts of Villa El Salvador. I also lead a youth group that empowers youth to take action against the injustices their community faces through leadership training and community service projects. We hope to build the next generation of leaders that will allow for Building Dignity to achieve a model of self-sustainability.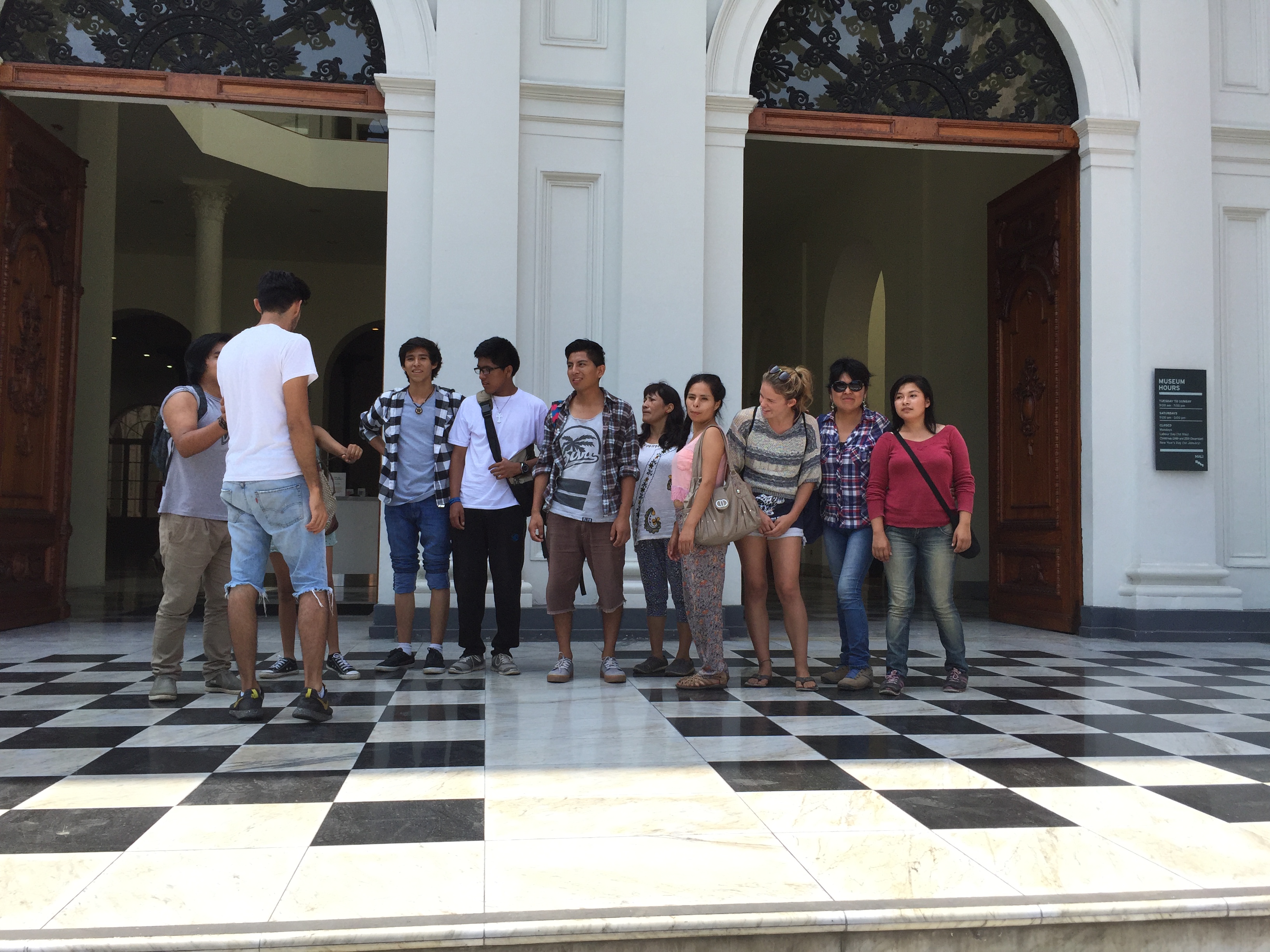 In addition to assisting with community development initiatives, Building Dignity effectively executes an innovative solution to the problem of low-quality education in Villa El Salvador. Peru suffers from a high level of teacher absenteeism and outdated teaching methods that hinder students' learning. In order to address this, I am able to work directly with local students through Building Dignity's tutoring program that implements interactive and dynamic pedagogical strategies to improve a student's engagement and cognitive development. The program's success is evident: through the course of the program, students have gone from struggling to read simple sentences to comprehending short paragraphs and discussing them with the class!
    At the moment, I am conducting a randomized control trial in order to measure the impact of the education initiative in order to better inform Building Dignity's staff and donor base about our work. This impact evaluation allows me to apply my skills in economics while simultaneously learning about new education methods that can potentially transform how development organizations work in the field of education. Building Dignity's work both inspires me and continually shapes my understanding of development. I am especially thankful for the opportunity to become part of such an amazing community here in Villa El Salvador.